We use this space to feature some of the inspiring creative endeavours that students and staff affiliated to our Network are engaging in. We are always looking to showcase more of work, so if please contact us if you'd like to see your work featured.
Creative Switch Exeter is an initiative set up by EDN Student Fellow Hanife Hursit, in collaboration with Andrea de Jong. They challenge, both aesthetically and creatively, the predominantly white spaces of Exeter student theatre and arts. They aim to create a diverse creative network and promote inclusivity within Guild-affiliated creative societies, as well as to give these individuals a space to express themselves freely. Click on the images to visit the Creative Switch website, where you can also find a link to their Instagram account.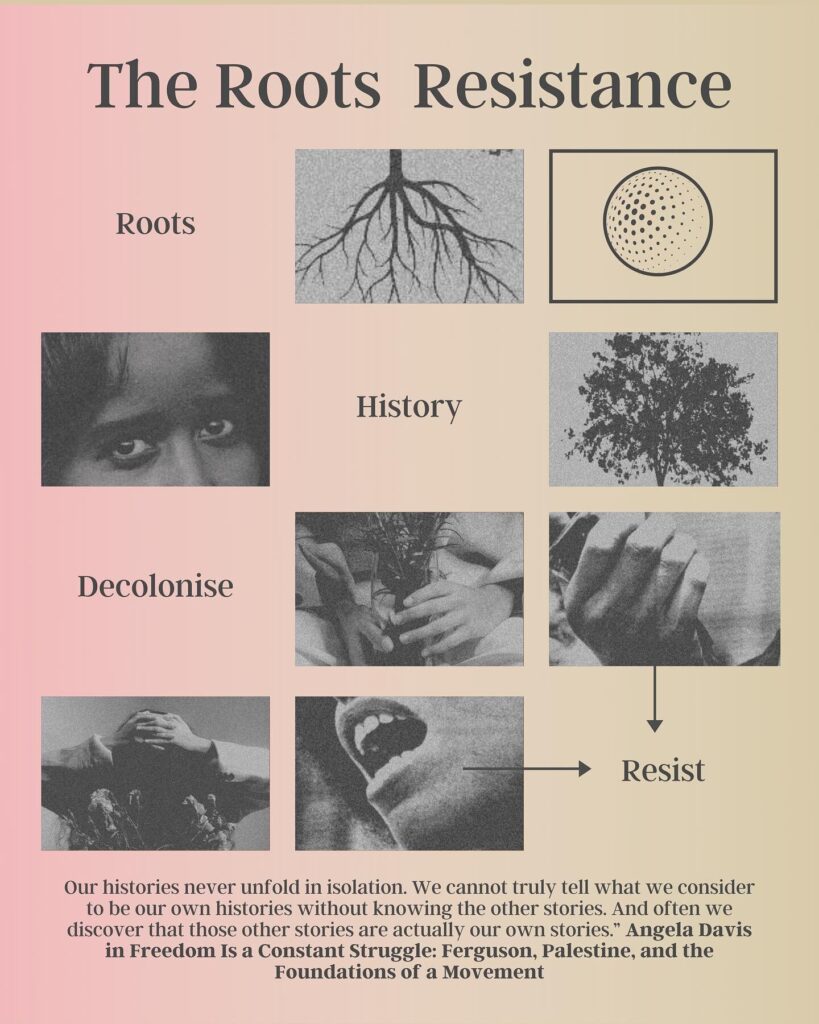 "We are here to challenge the dominant waves of knowledge production in spaces that weren't made for us, by making a space of our own."

The Roots Resistance is a student-led initiative that amplifies the voices of people of colour and their allies. Set up by EDN Student Fellows Asha and Clara, the Roots Resistance focuses on the possibilities of art as transformative expression. The initiative is built on the foundations of collective dialogue and collective care, from the university community to the wider global community. Click on the image to visit their website.